Are you looking for a way to customize your clothing and accessories? If so, ready to press heat transfers may be the perfect option for you! Heat transfers are a great way to add text or graphics to any item of clothing. They can be used on T-shirts, hats, bags, and more. In this blog post, we'll discuss what ready to press heat transfers are and how to use them. We'll also provide some tips for getting the best results. So, whether you're a beginner or an experienced printer, read on to learn more about heat transfers!
What Is Heat Transfer Printing?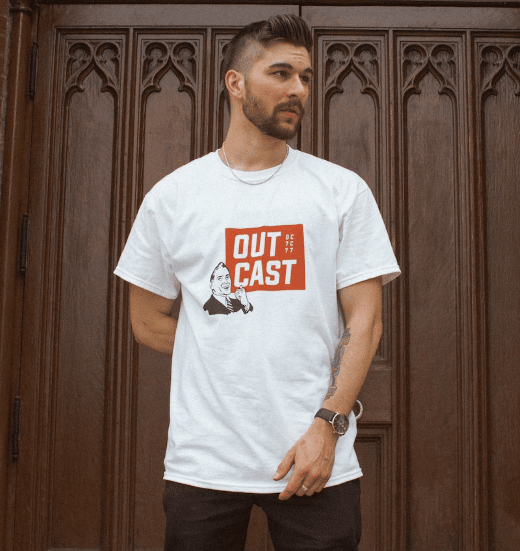 If you're starting out in the clothing design industry or if you simply want to design your own clothes, it's important to understand the basics of heat transfer printing. This process uses a heat source to transfer the desired print onto your garment; typically, this is done with a heat press machine.
Heat Transfers Ready To Press
Ready to press (RTP) transfers are ideal for those who want to get started with heat transfer printing but don't have the time or resources to design their own images. RTPs are simply preprinted designs that can be pressed onto a garment. All you need to do is choose the design you want, position it on your garment, and press it!
Types Of Ready To Press Transfers
Below, we briefly talk about the three main categories:
Sublimation Ready To Press Transfers: Sublimation RTPs are made of a polyester fabric that has been impregnated with sublimation dyes. When heat is applied, the dyes vaporize and are absorbed into the garment. Use them on fabrics made of 50% polyester or more or any other materials that work with the sublimation process.
Screen Print (Plastisol) Transfers Ready to Press: This is the most common type of RTP. Screen print transfers are made of a thin layer of plastisol ink that is sandwiched between two sheets of release paper. When heat is applied, the ink melts and adheres to the garment. Plastisol inks are available in a wide range of colors.
Heat Transfer Vinyl Ready To Press Transfers: Heat transfer vinyl (HTV) is a type of material that can be used to create RTPs. HTV comes in a wide range of colors and finishes, including metallic, glitter, and flocked. It's also available in a variety of thicknesses. When heat is applied, the vinyl adheres to the garment.
5 Benefits Of Ready To Press Heat Transfers
There are many benefits to using RTPs, but here are some of the most notable:
They Are Easy To Use: RTPs are incredibly easy to use, even for beginners. All you need is a heat press and the ability to follow instructions! If you can do that, then you can successfully transfer prints onto garments. This makes RTPs ideal for those who are new to the world of heat transfer printing.
You Can Get Professional Results: When done correctly, RTPs can give your garments a professional look. This is because the transfers are printed on high-quality paper using state-of-the-art printers. As long as you follow the manufacturer's instructions, your results should be amazing!
There Is A Wide Range Of Options: RTPs come in a wide range of designs, colors, and styles. This means that you're sure to find an option that suits your needs. Whether you're looking for a simple design or something more complex, there's an RTP transfer out there for you!
They Have A Fast Turnaround Time: Another great benefit of RTPs is that they have a fast turnaround time. This is because the design process is already complete; all you need to do is press the transfer onto your garment! This is perfect for those who need their garments in a hurry.
They're Cost-effective: By using preprinted transfers, you are saving money on equipment and materials. You won't need to spend extra on a vinyl cutter or printer, which can cost hundreds to thousands of dollars. Additionally, you'll be saving ink and other chemicals. This is especially helpful if you are a small business. Most companies also offer exclusive deals for their ready-to-print transfers because of how easy it is to make.
One thing you should note is that you can't create custom transfers with this method because it has already been made. However, some companies who specialize in RTPs have been known to allow their customers to create their own design online before shipping it out.
Heat Press Requirements For Garment Types
Here are some of the different garment types that you can use heat transfers on.
Stretch: To transfer prints onto materials such as nylon or lycra, you need to use moderately high temperatures. This is because these materials can stretch and adapt to different sizes, unlike cotton. If you're using a standard heat press process, we recommend a temperature of 165-170ºC for 12-14 seconds.
Cotton: Cotton is a cheap and easy-to-use material for heat pressing. Cotton is a wonderful choice for heat pressing due to its softness, absorbability, and ability to handle high temperatures. The ideal temperature setting for your machine is 165°C. However, depending on the thickness of the garment, you may press at temperatures as high as 185°C! Cotton can also be pressed for up to 15 seconds; however, 10 seconds is sufficient.
Polyester: You must be careful about the temperature when heat pressing on 100% polyester because it can't handle high temperatures. This means you will have to set your heat press machine to a lower setting, and as a result, you'll need to press for 10 seconds instead of 5 seconds. The best results come from pressing at around 135ºC.
Choosing The Right Transfer Paper: Light Vs. Dark Garments
Light transfer paper is used for light-colored shirts, mainly white ones, or surfaces with light or pale colors. You can print your design onto the surface of the paper through an inkjet printer. We also have dark transfer paper, which is used to print on any fabric or darker-colored surfaces that aren't white. The two types of papers differ not only in the color of the garment they can be used on but also in how they are applied to textile surfaces.
If you use light transfer papers, print your image in reverse or mirror it onto the paper. Then, position the transfer so that the printed side is on your shirt with the image facing down. With the back part of the backing sheet facing you, apply pressure through a heat press. After it cools down, remove the backing sheet carefully to reveal your new imprint!
If you're using dark transfer paper, the image will be printed on the positive side. In other words, print your image like normal. After printing the image, peel off the coating that came with the paper and place it directly on the surface where you want to imprint the design (it should be facing you). Put a parchment paper sheet over it and set it down on your press. Once it has cooled slightly, remove everything, and you've got your imprint!
Common Mistakes People Make When Heat Pressing
Below, we discuss some mistakes you should avoid when printing:
1. Not Pre-testing Your Heat Press Temperature Setting: This is crucial! Every fabric is different, and you need to know what temperature works best for the garment you're trying to print on. Test out your heat press machine on a spare piece of cloth before you start printing on your garments. This way, you can avoid ruining your clothes with too much heat.
2. Misplacing Your Shirt Design: If you're not careful, you might end up printing your design in the wrong place on the garment. To avoid this, use masking tape or painter's tape to create a border around the area where you want your design to be printed. This will help you keep the design in place while you're heat pressing.
3. Not Weeding Your Heat Transfer Vinyl Design: Weeding is the process of removing the excess vinyl material from around your design. If you don't weed your design, the excess vinyl will be transferred onto your garment along with the rest of the design. This can ruin the look of your shirt and make it difficult to wear.
4. Not Letting The Heat Press Cool Down: If you try to remove your garment from the heat press before it's had a chance to cool down, you might end up ruining your design. The heat transfer vinyl needs time to set, so be patient and let the machine cool down completely before removing your shirt.
These are just a few of the most common mistakes people make when heat pressing. If you can avoid these pitfalls, you'll be well on your way to creating beautiful, professional-looking shirts.
Conclusion
Heat press machines are a great way to add unique designs to your garments. However, it's important to be aware of the potential mistakes you might make while using one. By following the tips in this article, you can avoid making these common errors and create beautiful shirts that you'll be proud to wear. Thanks for reading!